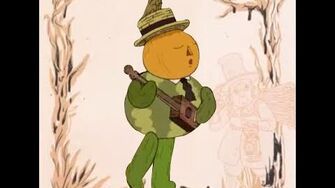 Can't You See I'm Lonely
Released
Recorded
Length
Label
Producer
"Can't You See I'm Lonely" is a song sung by John Crops in his garden.
Lyrics
Can't you see I'm lonely?
Lonely as can be
'Cause I want you only
There's no one else for me
And you know it
Sometimes, Dear, I wonder
Why you keep away
Leaving me so lonely
Lonely night and day
Trivia
"Can't You See I'm Lonely" was originally introduced in 1905 as part of the Broadway show, The Wizard of Oz.
Though the original song has two verses and a chorus, John Crops sings only the chorus in Tome of the Unknown.